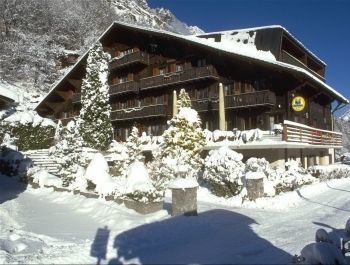 Your stay with breakfast
Your breakfast is served as a buffet in the winter season from 8 a.m. to 10 a.m. and in the summer season from 7:30 to 10 a.m.
For your midday or evening meals, you can go to the various restaurants in our town. A restaurant is located near our hotel at 50 m and another restaurant at 150 m. Four other restaurants are located within 1 to 2.5 km on foot or by car. Here is an overview of the restaurants:
Au Clair de Lune in Les Marécottes at 50 m.
Le Central aux Marécottes at 150m.
Panoramic restaurant La Creusaz (noon only) and 8-minute gondola from the hotel or 1.5 to 2 hours on foot.
Zoo des Marécottes Zoo at 1 km
Des Alpes in Salvan at 2.5 km
L'Union in Salvan at 2.5 km
L'Estaminet-le Bellevue in Salvan at 2.5 km
Auberge du Vallon de Van in Van d'En Bas 6 km, 10 min. by car or 80 to 90 min. on foot (nice excursion for noon)
Free access to the indoor swimming pool 7:30 am to 7:30 pm and to the sauna 2 pm to 7:30 pm
BOOK NOW
Read more
Less
Buffet breakfast, admission to the indoor pool and sauna, use of pool towels, access to WiFi are included. Stay taxes in addition to CHF 2.50 per adult.
To check availability and rates: click on "Book" and put your dates. If the offer suits you can book your stay.