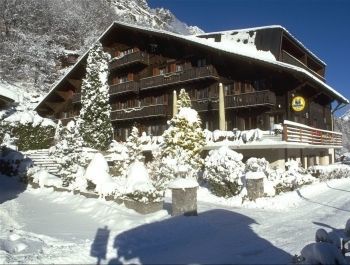 SPECIAL OFFER - 50% discount on the 2nd night
SPECIAL OFFER: Stay 2 nights and get a 50% discount on the 2nd night!
Buffet breakfast, access to the pool and sauna included.
This offer:
1. Is valid only at certain times when the reservation system offers the arrangement..
2. is not cumulative.
3. is only valid for itself and can not be combined with anything else. (Gift vouchers (external and internal), other arrangements, group rates, reservations via other booking channels, etc.).
BOOK NOW
Read more
Less
Buffet breakfast, admission to the indoor pool and sauna, use of pool towels, access to WiFi are included. Stay taxes in addition to CHF 2.50 per adult.
To check availability and rates: click on "Book" and put your dates. If the offer suits you can book your stay.