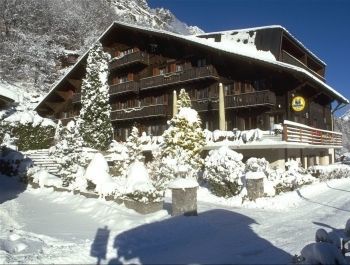 Stays with breakfast or half board
Breakfast served as a buffet from 8 a.m. to 10 a.m.
Half-board: 3-course menu, served in the evening, consisting of a starter or a mixed salad, a main course with 3 choices (meat, fish or vegetarian) and a dessert with 2 choices. This menu changes daily.
As long as the restaurants have to remain closed due to the Covid-19 pandemic, we serve half board every evening.
As soon as restaurants are allowed to reopen please take note of our restaurant closing days.
In low season from May 13 to July 3 (except May 23) and from August 28 to October 31 our restaurant is closed on Wednesdays and Sundays In high season from July 4 to August 28, the restaurant is closed on Sundays only (except on 1st of August)
We recommend a restaurant 50m from the hotel or other restaurants in the village. If the restaurant is closed, the price of half-board will not be calculated in your half-board package.
General conditions for canceling or modifying a reservation:
Cancellation or modification of a reservation is free up to 8 days before arrival. In the event of cancellation or modification 7 to 4 days before arrival, 50% of the reserved services will be invoiced. In the event of cancellation or modification 3 to 0 days before arrival, 70% of the reserved services will be invoiced. A reservation modification can be free of charge if it does not cause any financial damage to the hotelier.In case of force majeure when you are unable to travel due to illness, accident, death in the family or natural disaster, we do not charge a cancellation fee. Valid proof may be required. Prepayment or a valid credit card number with an expiration date is required.
BOOK NOW
Read more
Less
Buffet breakfast, admission to the indoor pool and sauna, use of pool towels, access to WiFi are included. Stay taxes in addition to CHF 2.50 per adult.
To check availability and rates: click on "Book" and put your dates. If the offer suits you can book your stay.